What's the Date?
Date/Location: LitFest Pasadena is Saturday, May 18th and Sunday, May 19th, in the Playhouse District
Times (In Planning): Day and evening hours-will be announced
Venues (In Planning): Pasadena Playhouse, Vroman's Bookstore, Zona Rosa Caffe, El Portal Restaurant, The Stand Courtyard, Andalucia Residences, New School of Cooking, Monopole Wines, Walt Girdner Photo Gallery, BlankSpaces, sidewalks and other potential sites and open spaces, etc.
What is LitFest Pasadena?
LitFest is our community's free books-and-authors festival, featuring two days of panels, discussions, readings, workshops, performances, and other interactive literary activities. This year's event is dedicated to the memory of our friend Jonathan Gold,a frequent LitFest participant.
What makes LitFest Pasadena different from other such festivals?
As a writer-driven event we are unique to other literary festivals in the Los Angeles area. LitFest Pasadena treats Southern California audiences to an exciting and thought provoking weekend full of diverse programs and conversations that appeal to readers and writers of every age and interest.Participants, themselves, are highly reflective of the cultures and communities of greater Los Angeles.
Who attends LitFest?
Last year over 200 authors participated in panels, readings, workshops and other interactive activities. In fact, over 60 events were hosted over the course of the weekend on a wide range of topics. Over 2,500 community members attended in 2018. We anticipate more than 3,000attendees at this year's event.
Will there be book selling at the event? Where does that happen?
While there are no honorariums for authors they benefit greatly from their profile and interaction with supporters and are able to sell and sign books. This will occur in the foyer of the Pasadena Playhouse throughout the event without fee. Vroman's Bookstore will also be featuring books by many of the authors represented at LitFest Pasadena.
Is the event children friendly?
Yes, it is! Parents and their kids will find many opportunities to enjoy the event as well. The festival features many middle-grade writers and family-friendly activities. In fact, this year's event will include KidFest, as we encourage the next generation of book lovers into our fold.How long as LitFest taken place? The event is in its 8th year. It began in Central Park as an open air event and was attended by 1,500 community members.
Who produces LitFest?
LitFest Pasadena is presented by Light Bringer Project, the Pasadena based arts and education nonprofit. They also delivers Locavore Lit L.A., (formerly known as Literature for Life) an online journal and curriculum resource, into under served public school classrooms.
Who supports the event?
LitFest Pasadena supporters include the City of Pasadena Cultural Affairs Division, the Playhouse District Association, businesses in the Playhouse District and many media sponsors and individual donors among others.
Go to our website: litfestpasadena.org
Social media: #litfestpasadena and @litfestpasadena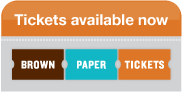 THANK YOU to all of the attendees, writers, speakers, performers, businesses, sponsors, and volunteers who made LitFest Pasadena 2018 a wonderful success! We look forward to seeing you next year at LitFest Pasadena 2019 – May 18-19!
The city and Southland's free books-and-authors festival features two days of panels, discussions, readings, workshops, performances, and literary activities. Over 200 authors and special guest speakers appeared in over 60 events in LitFest Pasadena 2018. LitFest Pasadena is held throughout the historic Pasadena Playhouse District at Vroman's Bookstore, the Pasadena Playhouse, and other local establishments.